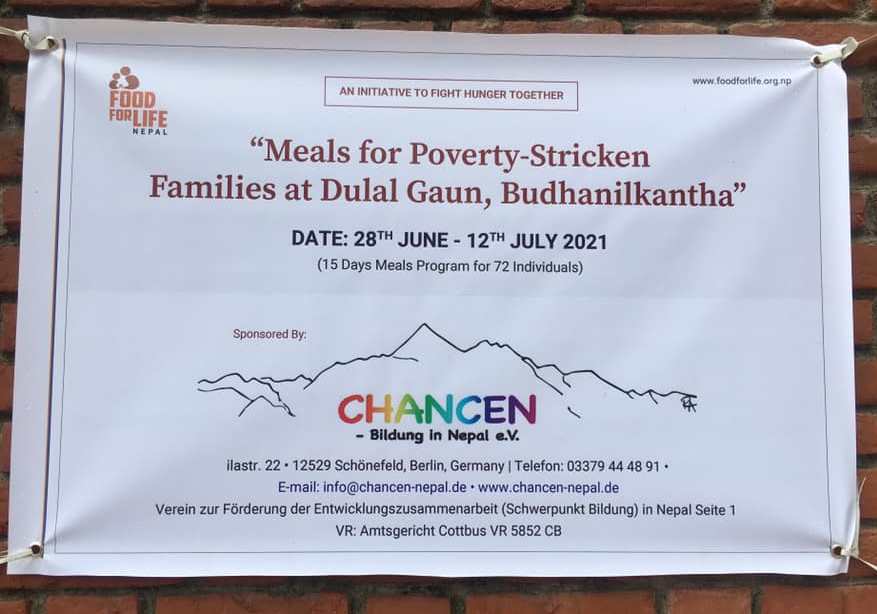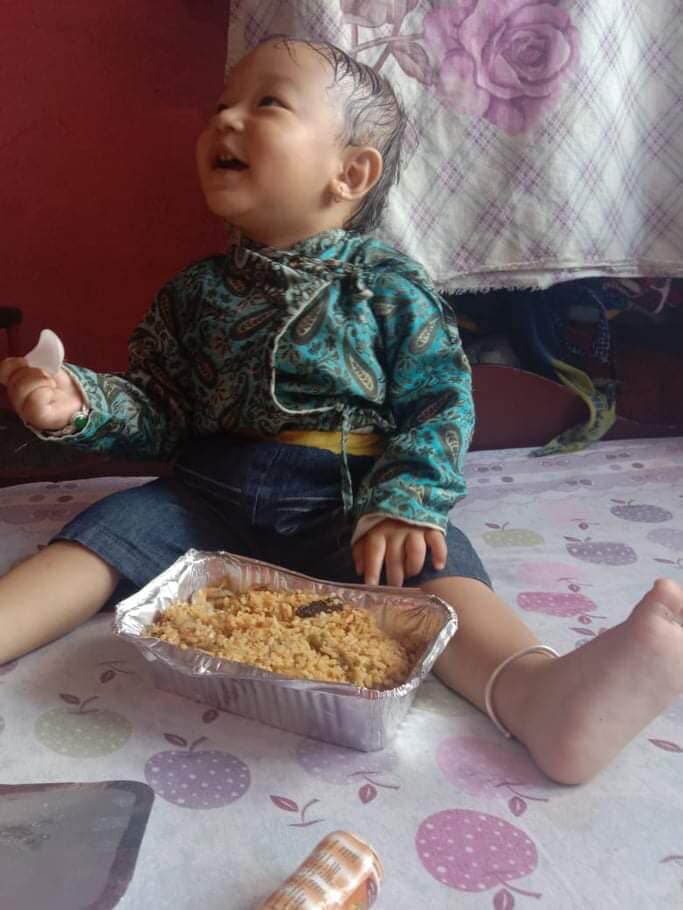 Covid-19 has upended societies and dramatically altered everyday life across the globe – so in Nepal too. The pandemic has made hunger and malnutrition more immediate, more urgent, and more threatening. The pandemic has changed how we see hunger today. As businesses shut down, job losses mounted, supply chains shattered, and schools that provided vital mid-day meal programs closed access to food and nutrition radically interrupted, and in many cases severely limited, the need of hour is hope.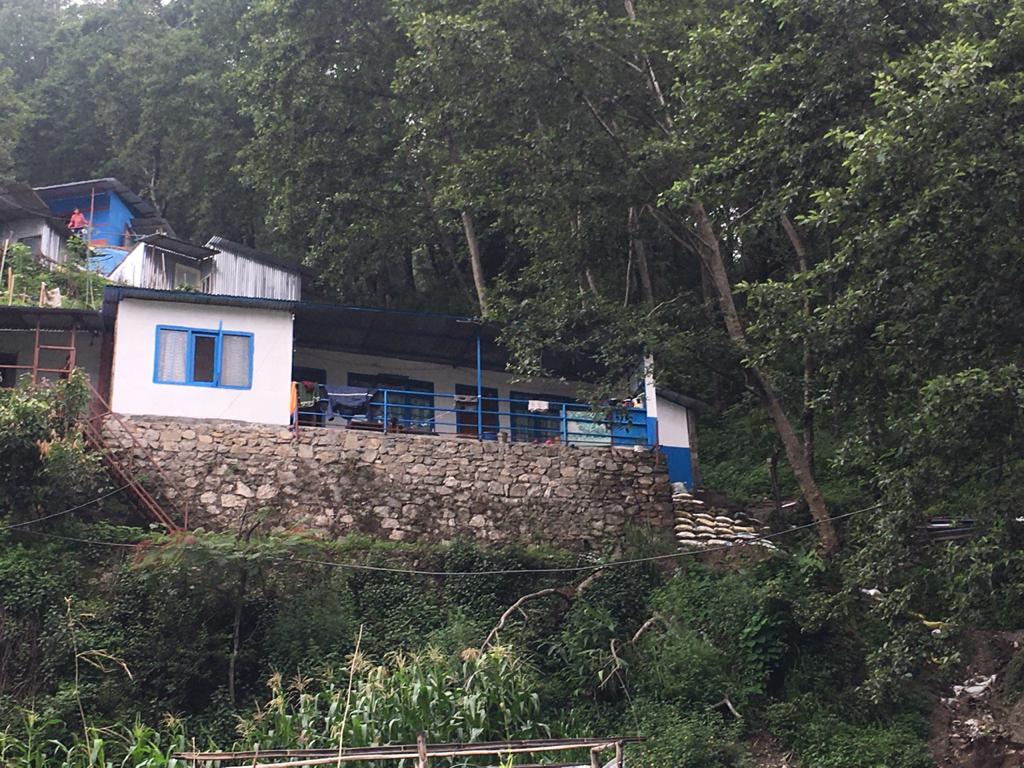 One example is a small community of 18 families, 72 individuals including children, single women, senior citizen, women and men are at risk of starvation and malnutrition in Dulal Gaun, Shreenagar, Budhanilkantha, Kathmandu. The COVID crisis has greatly exacerbated the situation for those already suffering from poverty. While the COVID crisis has worsened their status, the ongoing monsoon has tagged situational crisis to them. With their limited dry food rations, it has been extremely difficult and challenging for them to prepare meals as they have no proper access to gas supply nor firewood. So, their need of the hour is cooked meals.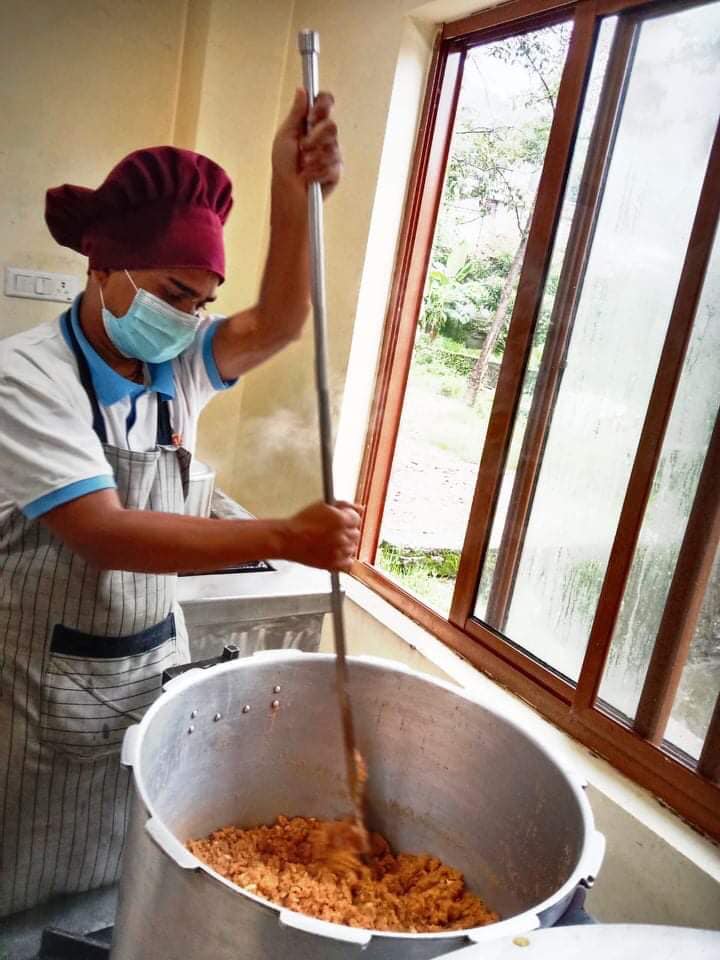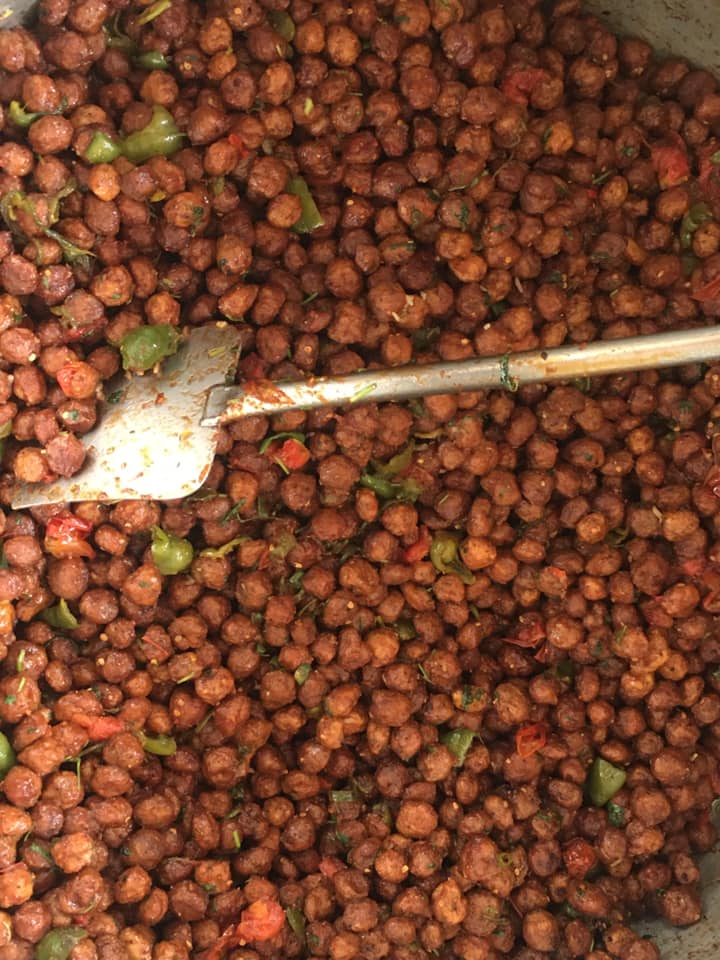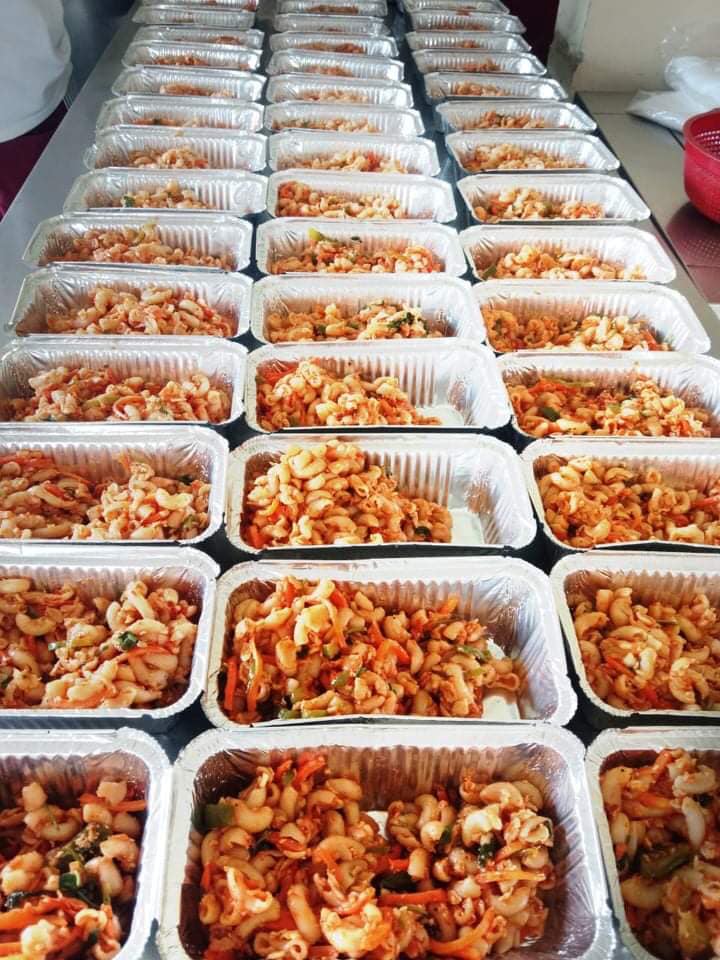 The preparation of food in the commercial kitchen …
 As one of the expertise in food services, Food for Life Nepal has come up with a support food relief campaign for the community. The team has planned a nutritional menu for a week starting from 28th June 2021 to 12th of July 2021 so the people in dire need continue to receive healthy food and nutrition needed in these times of hardship. The food menu is 100% vegetarian.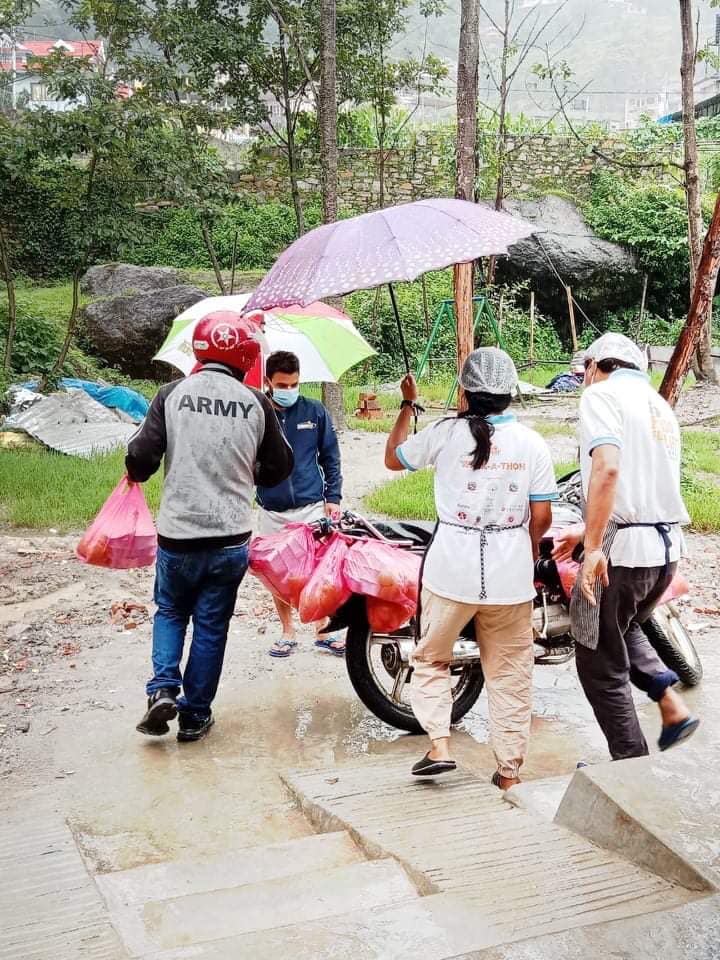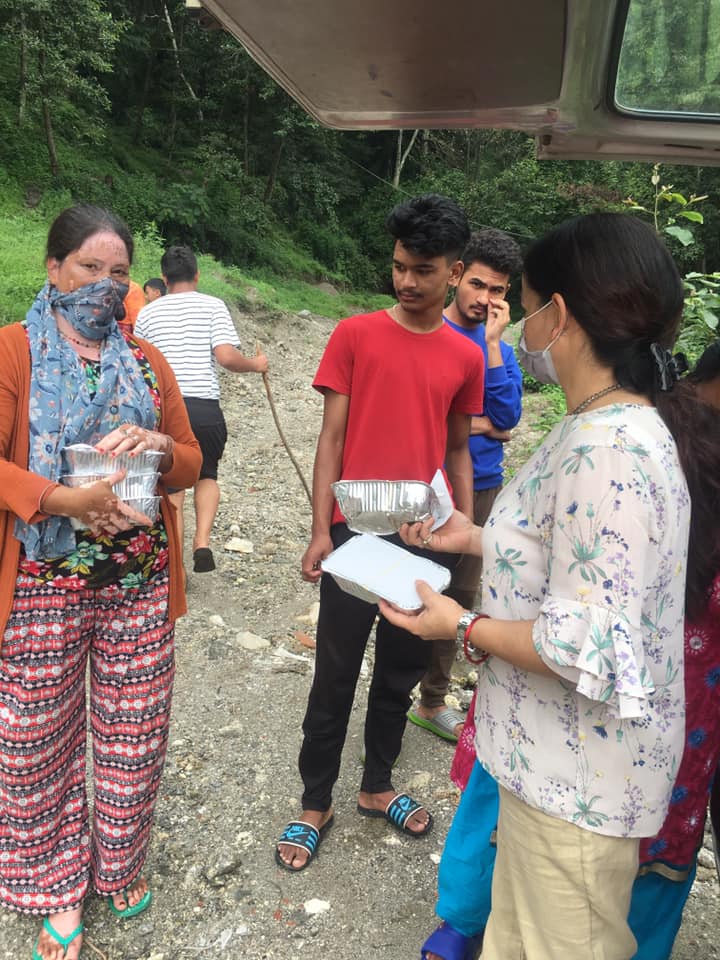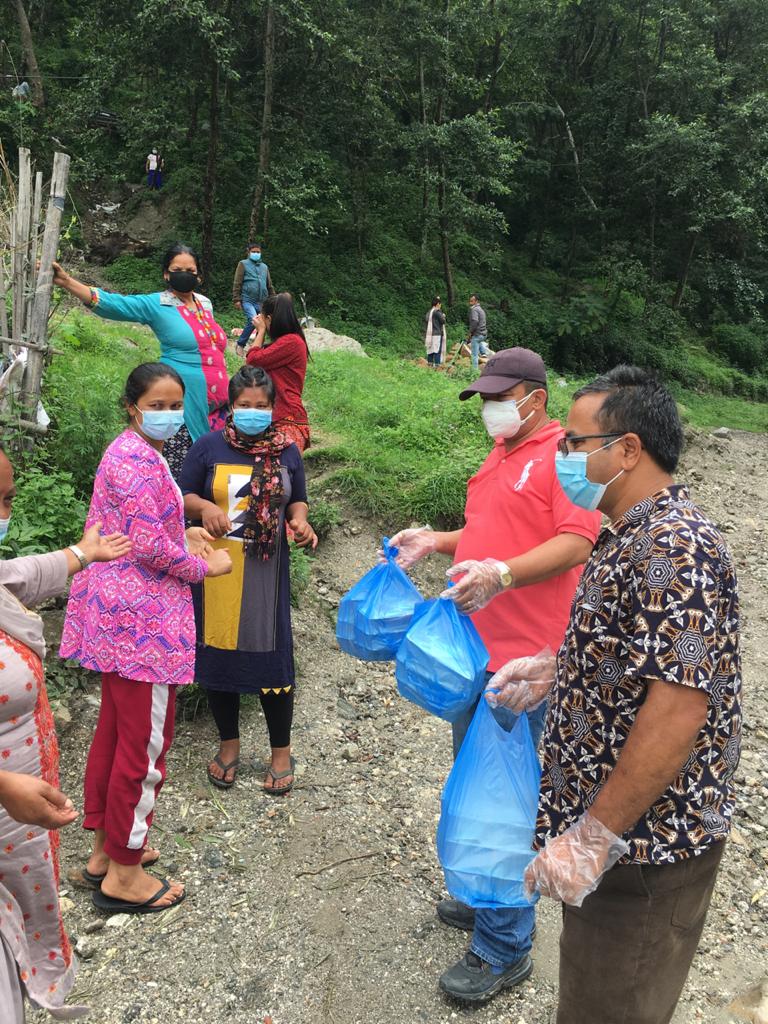 The food daily arrives – no matter what the weather is – and it is gladly received
 We decided to finance this specific program for this period of time with funds from our special fundraising campaign. Thank you to all the donors who have made this possible and have triggered much happiness to this village in Nepal.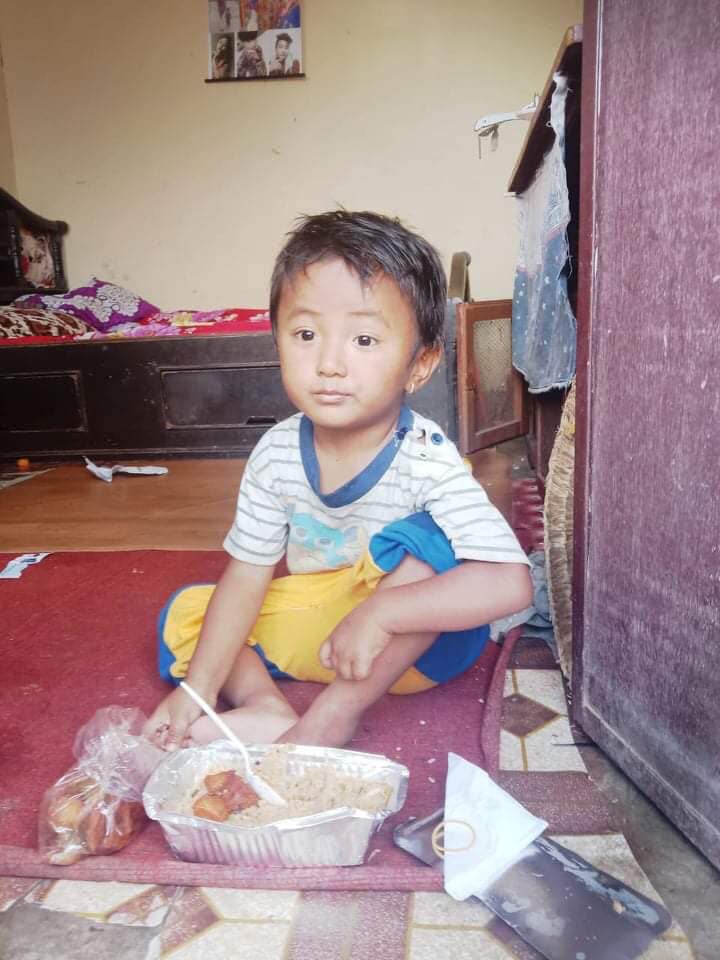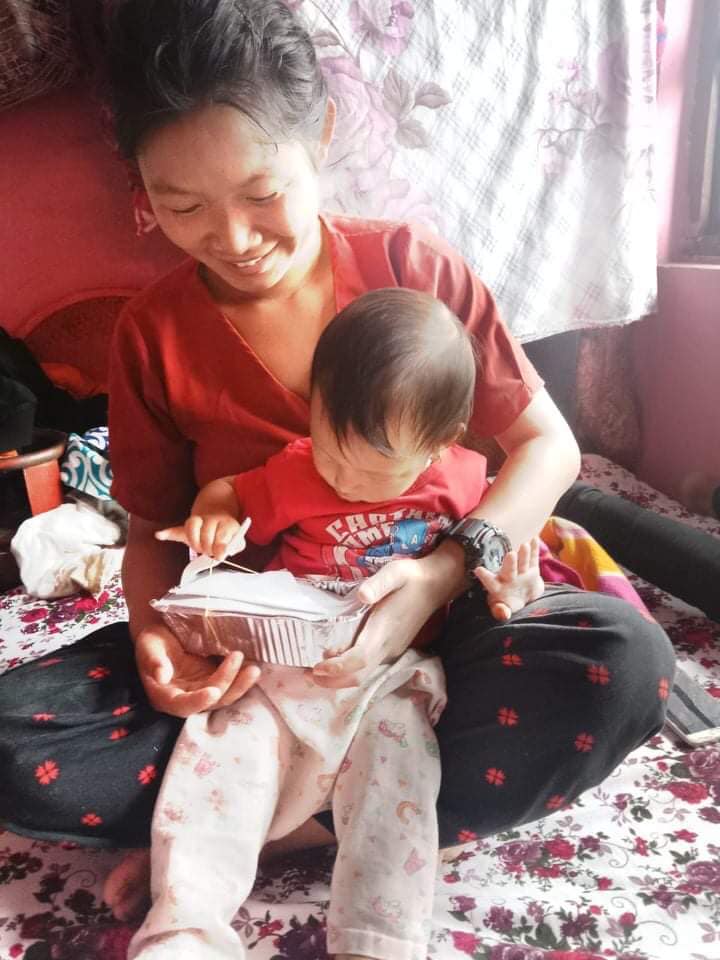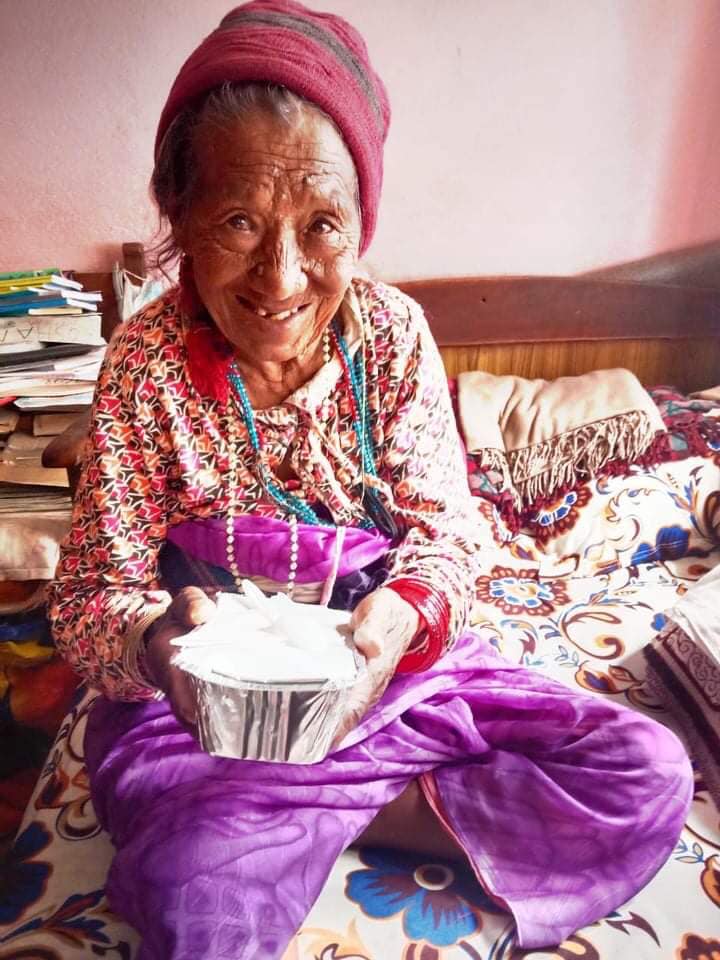 … and it tastes old and young …