While the lockdown in some areas in Nepal can be partly released, hunger remains the big challenge in many families due to the lack of employment.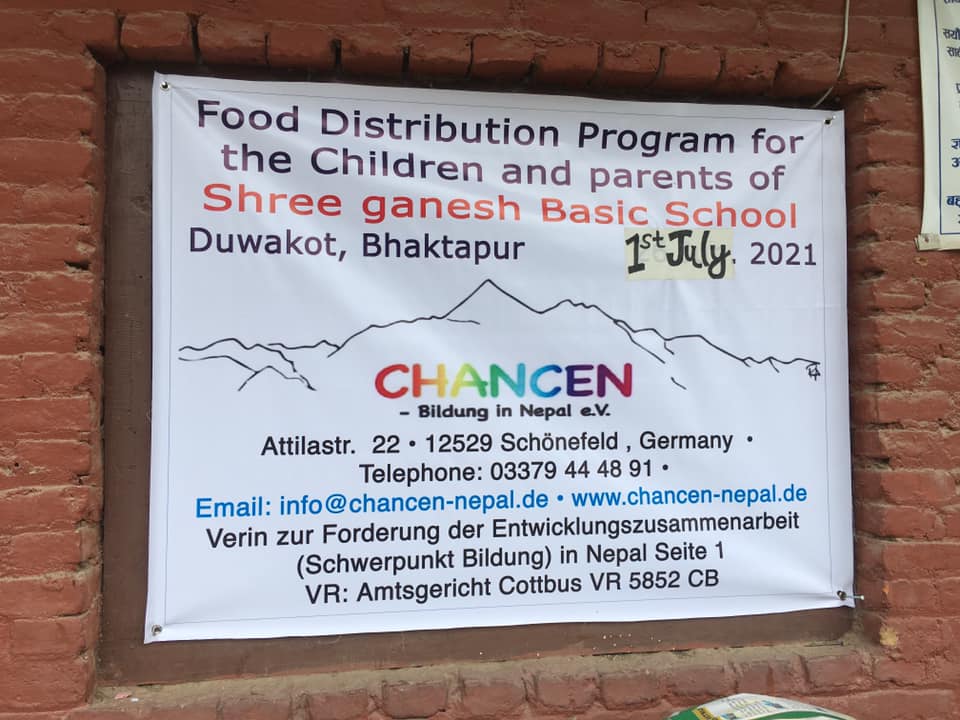 After many discussions with our partners in Nepal we decided together to start a special aid project for 2 groups of people we have been supporting for a long time through activities of our association. In cooperation with the Boris Hess Foundation and committed parents we organized food for families of the students of the Shree Ganesh Lower Secondary School Duwakot: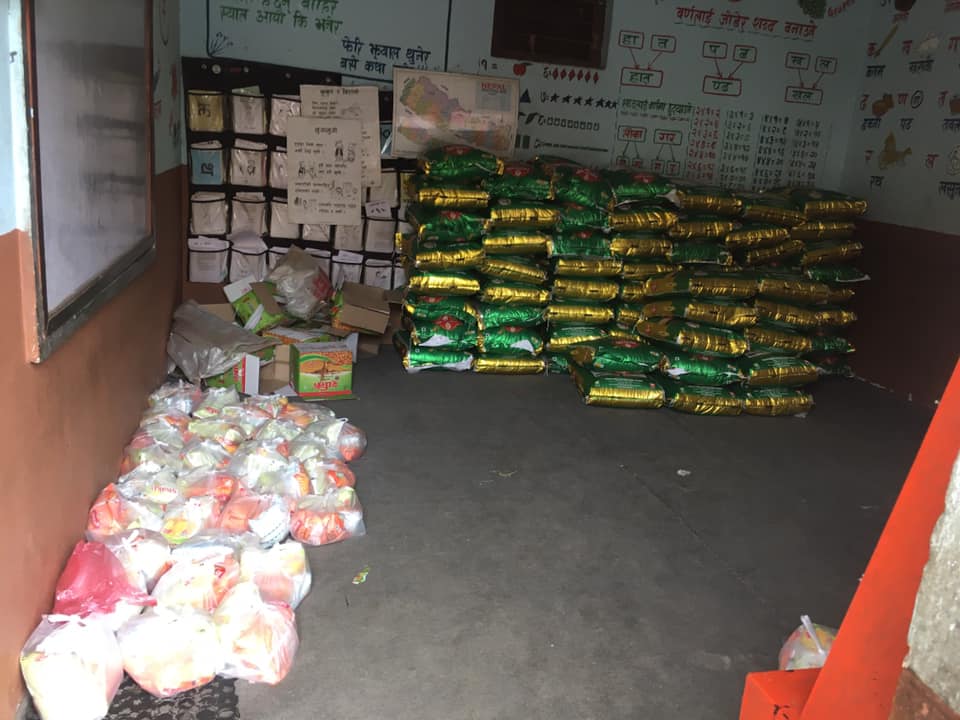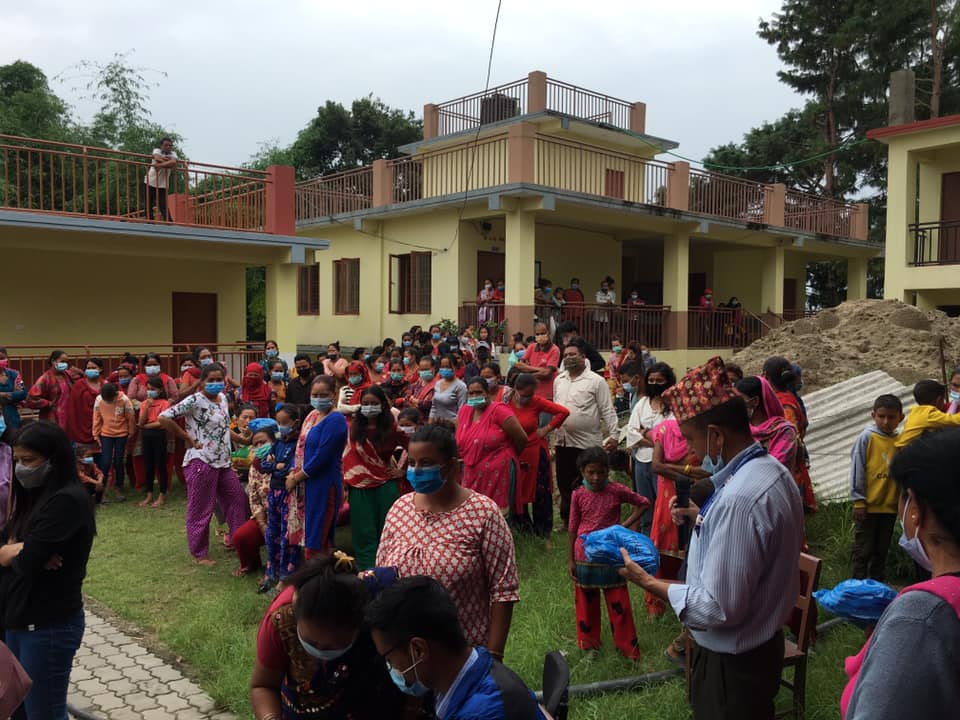 All families whose children go to the government school in Duwakot received a big bag of rice, a bag of lentils, oil and salt to prepare food for the next weeks.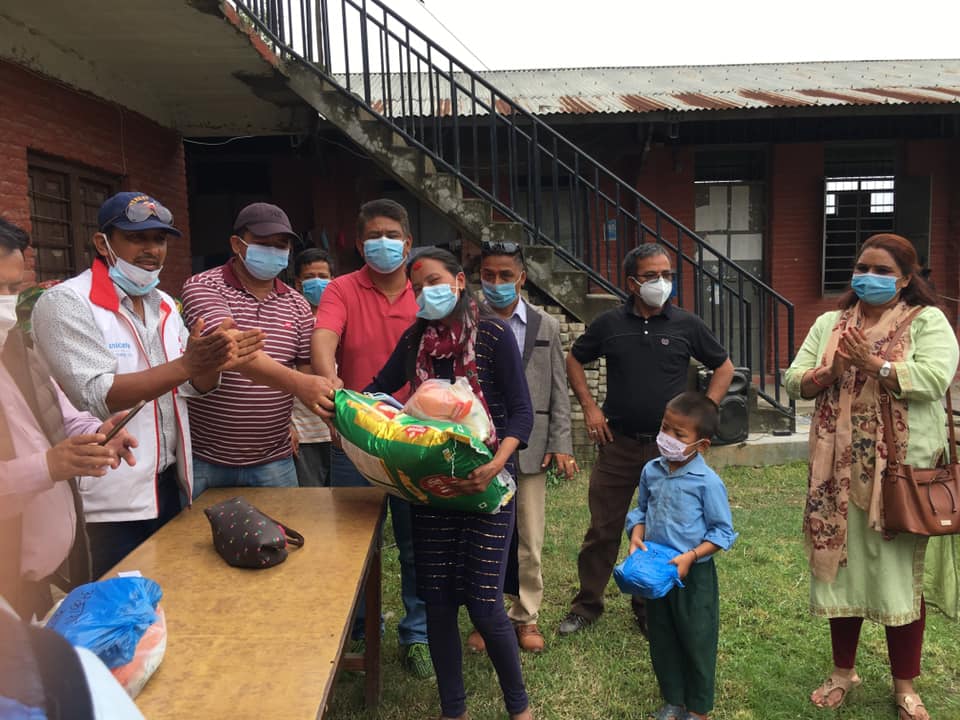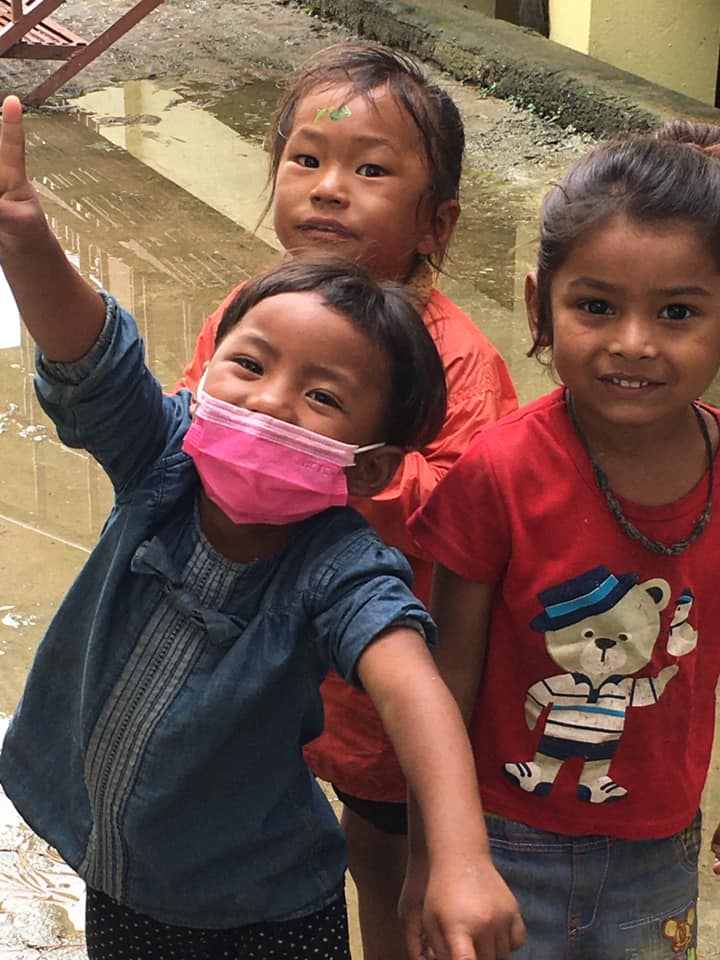 In another action we also supplied more than 20 families of our altogether 43 sponsored children. They received the same food as the families in Duwakot and could pick it up in the learning café of the Boris Hess Foundation. They also received medical masks and sanitizer.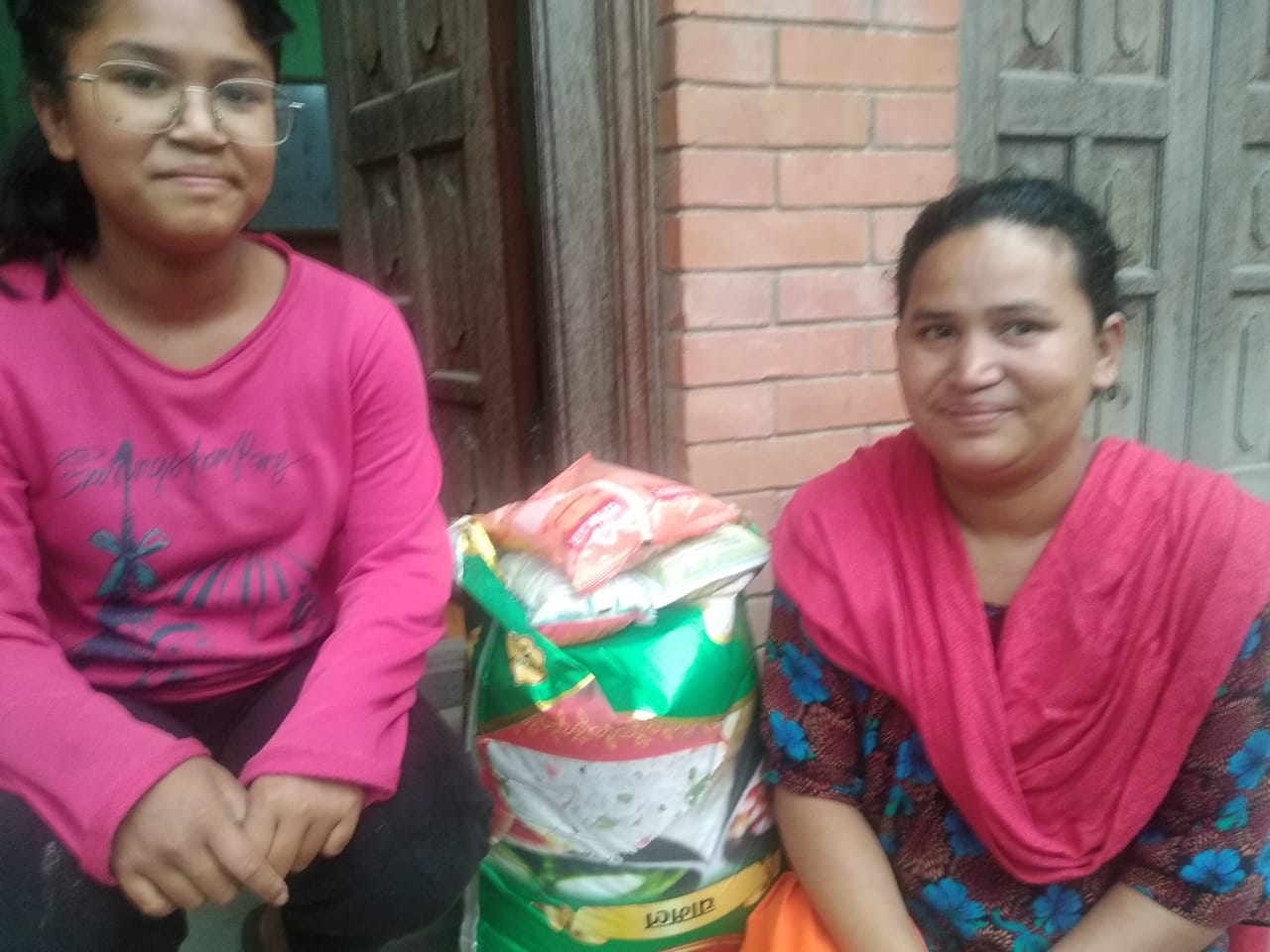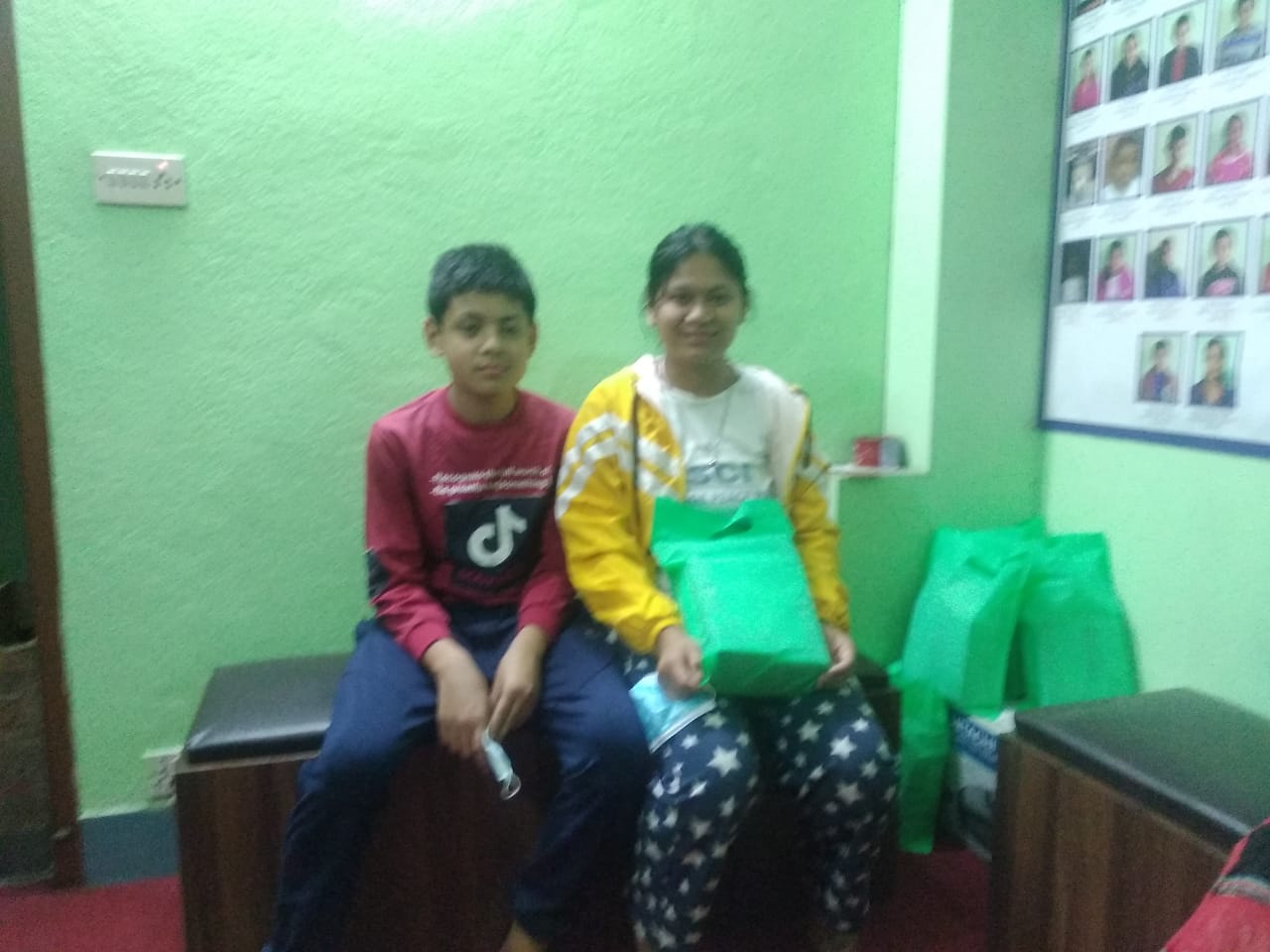 During the collection from the learning café …
This way, at least the biggest problems could be solved for a short time.
In the meantime, the new school year starts – again partly only with distance learning or online classes. As we could learn, most of the sponsored children are still able to be taught in some form. In some cases, the children also use the learning café for their online lessons.
We will continue to follow the development and provide in coordination with our friends of the Boris Hess Foundation, local and targeted support again and again. Of course, we will also continue to prioritize the regular activities (supervision of the sponsorships, caring of the children in the learning café, further infrastructure and school food projects).